The team editing this show is severely underrated. The previews MAKE THE SHOW. The power of editing, cutting, and dramatic music is real. And it's hilarious.
Also WARNING: I've been skimming a Dr. Gary Chapman book called "The 5 Love Languages" so get ready.~*~*~
We open with a scene of Amanda and Lauren B. gossiping, and Olivia talking to the camera. Olivia could afford to be a little more self aware about the fact that "she is in a relationship with Ben" because hi ur not.
Chris harrison enters the living room full of women and comments on the  murderous different energy in the room, before handing over the date card.
First date: Lauren B.
Lauren B., 25, flight attendant, Marina Del Rey, CA, love language=physical touch.
"Lauren B. is beautiful. There's no doubt about that. But she's still a mystery to me." -Ben
Half of the girls are only wearing sports bras (ok?) as they wave Ben & Lauren B goodbye.
Lauren is a flight attendant, so of course we're bringing in an aircraft for the date. She is constantly hugging him. It's making me uncomfortable. Is her love language Physical Touch?????????
Excerpt from Lauren's bio, and honestly, despite her love language (not mine), she is me and I am her, and we might even be identical twins idk it's weird:
How would you describe yourself as a lover? I love love. I wear my heart on my sleeve. I communicate through verbal and physical cues. When I love someone, there is never a question about how much because I will constantly show you and tell.
but like imthesamewayokay.wearetwinsok.ok.
As fate would have it, Lauren B.'s nerves "went away" and she "felt content" on the plane because Ben. They enjoy little sweet kisses in the sky.
LOL @ the girls in the mansion looking up at the yellow plane Ben and Lauren gallivant around in the sky like lalala sux2suckbitchezzz
Olivia is pulling a Lace and having a lot of one-on-one time with the camera about how Ben is HERS and she and him are in a RELATIONSHIP which begs the question, is Olivia the new Lace????????????
They land somewhere seemingly remote and MAGICALLY, A HOT TUB TIME MACHINE APPEARS IN THE MIDDLE OF NOWHERE. No one knows where it came from or why it's there, but no time for stupid questions.
They changed clothes, BUT WHERE???? THEY'RE IN THE WIDE OPEN???? in the plane?? I NEED TO KNOW. Only The Bachelor can make champagne, a hot tub, and swimsuits appear out of thin California air.
They kiss in the hot tub and enjoy each other.
Seeing Lauren B. and Ben in the hot tub reminds me that whoever Ben chose to be his wife, IS SITTING AT HOME RIGHT NOW WATCHING THIS ALL GO DOWN. HOW DOES THAT WORK??? I don't know how anyone in that position can watch this show and function. tbh. tbcfh.
BACK AT THE MANSION
Caila is beside herself. Swimming in her tears. She just now realized that Ben is dating the other girls on the show. If everyone could just keep her in your prayers.
Then she said something v understandable.
"It's hard to have an open heart, when you can see it being broken." -Caila
Which begs the obvious question, WHY DOES ANYONE WILLINGLY APPLY TO BE ON THIS SHOW????????????????????? CAILA?????????
BACK TO THE DATE
Lauren B. is wearing a fitted, short, lacey high-neck white dress, but it works. Ben asks her, "What does life look like for you? What little things make you happy?" She tells Ben how she likes really simple things.
And like, sure yes, let's all praise the girl who likes simple things on the crazy show that is The Bachelor, but honestly, how else would you respond to that question???? like "OH, I LIKE TO OVER-COMPLICATE THE SH*T OUT OF SITUATIONS AND MAKE THINGS HARDER."
She grew up with a close family, blah blah.
She explains how she is picky when it comes to men, and brings up her dad for the second time this date, so I think we can all safely agree she wants to date her dad.
BACK TO THE MANSION I CAN'T KEEP UP
Seeing Olivia with no make up and wet hair in every single scene that doesn't involve Ben makes me like her more, idk why, it's funny, let it happen.
The girls going on a group date are announced, and all of them are so giddy it's insane when their name is called like CONGRATS YOU'RE GOING ON A DATE TONIGHT AND YOU'RE THE 12TH WHEEL.
BACK TO THE DATE I'M EXHAUSTED
Ben's dad has heart problems, and one time underwent triple bypass surgery. Which I could have sworn was a weight loss surgery, so I'm pretty.
The date has been great, and just when you, me, and Lauren B. think the dates over, Ben goes BUT WAIT, THERE'S MORE!!!!!!
BEN PULLS BACK THE VELVET CURTAIN BARN DOOR TO REVEAL A D-LIST COUNTRY SINGER NO ONE HAS EVER HEARD OF!!!!!!!!!!! AWWWW!!! YAY!!!
But then Ben said some really cute shit that I had to capture. Read and weep:
"All I can think right now is this girl is changing me."

"Tonight feels like how I'd want the first date to be with my wife."
*CUE MY INNER MOST TEARS AND FEELS*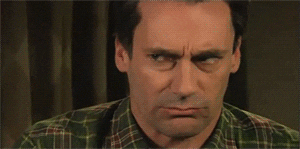 GROUP DATE
who even is jami i've never seen her in my life ok welcome to the show i guess
The gang is in some kind of famous colosseum but is it famous is it rly i dont get it.
LOL AT POOR RACHEL GETTING THE "UNEMPLOYED" JOB TITLE. EVEN THE TWINS GOT "TWINS" ok.
Two celebrities I've never heard of in my life, who are apparently a big deal, and my boyfriend is yelling "WORLD CUP!!!" and i'm like ok this is awesome this is fun im rly excited
we're playing soccer CUE ALL THE BALLS JOKES #LaurenH
BACK AT THE MANS
Jubilee and Jojo. Jubilee said she "feels like she sticks out" and that Ben "gravitates to a type" and she thinks he likes the "really nice, happy, good girls."
ok
She said she's more complicated than anybody here and she doesn't think Ben gravitates to complicated.
SO BEING "COMPLICATED" IS THE NEW THING TO STRIVE FOR, LADIES.
"Everybody has a type, he has a type, and it's not me at all and it just sucks." -Jubes
SOCCER GROUP DATE YAY
Chris tells the girls they will split into teams and compete (BECAUSE THERE ISN'T ENOUGH COMPETITION ON THIS SHOW), but that the good news is there's a party after the game.
The bad news? They're all contestants on The Bachelor HAHA please laugh.
LIVE ACTUAL QUOTES FROM THE GIRLS BEFORE THE BIG GAME:
"I'm not gonna settle for anything, but time with Ben." -Olivia

"I refuse–REFUSE–to go back to the mansion tonight." -Rachel

"Blood will be shed on this field." -Leah
And by the way, the twins are on opposite teams, so we're about to learn a lot.
The girls all change into size newborn shorts, jerseys, and knee high socks. Ben just watches from a nearby bench and if he were 40 years older everyone would be calling him a creep so, enjoy ur youth ben.
Also, I guess I'm just discouraged by this date. I would be so miserable, I would actually be laying on the grass, in the fetal position, live-tweeting. like MAYBE UR DREAM GIRL IS A BLOGGER EATING TACOS ON THE COUCH help AND NOT A SWIMSUIT MODEL SOCCER STAR just kidding but really WHAT IF THERE'S A GREAT GIRL ON THIS DATE WHO JUST ISN'T GREAT AT SPORTS ok im done i think
Rachel hurts herself and should actually sit the game out, but because Ben is more important than health and well-being, she continues to play.
Rachel's love language is obvi Acts Of Service.
Olivia scores. Her team wins. The world ends.
P.S. Emily was the losing twin tonight. prayers.
SHUSHANNA JUST SPOKE ENGLISH FOR SEEMINGLY THE FIRST TIME ON THIS SHOW, IF NOT HER LIFE. SHE HAD TO LOSE A GAME OF SOCCER FIRST, BUT WE GOT WORDS OUT OF HER. OMG.
Group date cocktail hour
Ben is sitting with the girls in a circle and before he can say a word, Olivia interrupts him to steal some aLoNe TiMe~~~~*~~~~~~~ Olivia is obsessed with time with Ben more than anyone on the show, more than anyone in his life. Her love language is def Quality Time. I get the feeling that Ben is annoyed with Olivia, and a possibly a tad scared of her.
The camera cuts back to the girls gossiping and saying the meanest things about Olivia and it's kind of sad. 😦 They're saying she has ugly toes, bad breath, and "obviously fake boobs."
AND THEN JAMI TELLS OLIVIA THAT THE GIRLS SAID SHE HAD WEIRD TOES. HEY JAMI CAN U NOT??????? Then Olivia is eerily cool about it and is like "Yeah I do have weird toes," and america is just like
Amber gets the first rose of the night, which means Olivia did not get the first rose of the night.
Olivia says she feels secure in Ben's feelings and "knows his heart" because he "pushed off on her leg" when getting out of his seat on the couch. So really, she should write a book about Dating and Psychology because wow.
DATE WITH JUBILEE
#ben #jubilee #bubilee
On top of all her previous remarks, Jubilee announces she's really insecure about not being "a princess." So I'm honestly impressed by how many ways she's creatively avoided the words "Ben likes white girls and I'm black." tbch.
A helicopter arrives, is anyone surprised.
OHMYACTUALGOD, JUBILEE SAID "Does anyone else want to go on my date?" because she is scared of heights, AND YET IS AN ACTUAL UNITED STATES ARMY VETERAN SO RIDDLE ME THAT.
All of the girls are up in arms over her comment. I'm up in arms. The presidential candidates are up in arms. Jubilee's attitude is NOT okay. somehow ben doesn't murder himself or her and they continue on their helicopter date what even.
Jubilee's love language might be recieving gifts because it's definitely not quality time, words of affirmation, acts of service, or physical touch.
Now they're at a beautiful mansion god knows where, eating caviar, and she spits it out, in a really gross way, and I wish I was making this up.
Jubilee proceeds to tell Ben her go-t0 food is "hot dogs" and that she's "obsessed with hot dogs" and that she "had trouble talking" when she found out her name was on the date card, so please tell me more about how "complicated" you are.
and OHMYGODWHATASURPRISE, there is ANOTHER HOT TUB! they're facing each other holding hands in the hot tub and she tells him he has an uncomfortable laugh, so red wine is hard. They both have rly visible tattoos and im like ooo ur v tough.
She seems red-wine drunk, while he seems so sober it's stressful. Ben keeps telling the camera very sweet compliments about Jubliee, so despite all the weirdness, he must like her??????
They kiss in the pool
Dinner Date w JUBES
Ben says she's herself more than anyone else on the show. Oh????????????????
She tells Ben that "a lot of people tell her she's mysterious" and me too, guys.
She tells Ben she has a fear of "not being lovable" ………………………….but before I can even be cynical she says HER WHOLE FAMILY IS DEAD EXCEPT FOR HER………………….AND SHE IS ON THE VERGE OF TEARS……………….SHE HAS SURVIVOR'S GUILT………
ok this is hard.
we are bonding.
we are ALL bonding.
this is so deep and emotional omg now Ben is telling her she is strong and has so much depth this is the most intense moment of my life.guys.
But then again, I cut 7 inches off my hair over the weekend and no one at work noticed this morning, for like, 25 minutes, so don't tell me I don't know hardship.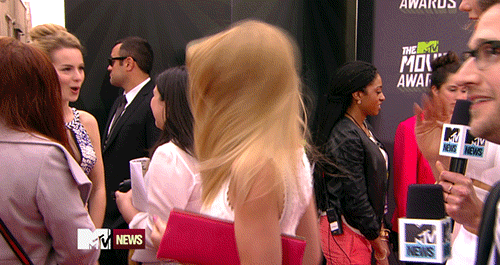 he gives her a rose she sits on his lap they kiss i flip my hair.
The Mansion
Ben walks in and announces that 2 close family friends passed away in a plane crash the night before. #HASHTAGOHSHIT. He is teary eyed, but holding it together. All things are somber right now.
Like can you imagine dealing with a close friend's death, while on national television????????????
NATURALLY, OLIVIA SEES THIS AS A GREAT OPPORTUNITY TO STEAL HIM AWAY.
Olivia sits with Ben, and America waits to hear her words of encouragement during this hard time for Ben. SHE PROCEEDS TO TELL HIM ABOUT HOW SHE'S ALWAYS BEEN INSECURE ABOUT HER LEGS.
?????????????????????????????????
People in his life JUST DIED and Olivia is TALKING ABOUT HER LEGS.
Children are starving in the world and OLIVIA IS TALKING ABOUT HER LEGS.
I sent a Kimoji to my boss last week and OLIVIA IS TALKING ABOUT HER LEGS. 
Ben obviously is off-put by Olivia's serious mental block in reality.
Later, Amanda comforts him in the next scene. Sweet maternal, ombre-haired Amanda.
Later, Jubilee and Ben are alone and she has a surprise for him — which is a massage table. She is now giving him a massage. Both of them have clothes on and other girls are around, so this is definitely relaxing for Ben, I'm sure.
Irate that Jubilee is stealing precious #BenTime, the rest of the girls are cussing, scowling, and wearing tight dresses, so we're just one Fetty Wap beat away from this being a rap video.
Has anyone noticed how Becca hasn't been mentioned at all? IT'S BECAUSE SHE'S NORMAL. Also because she's not constantly trying to "steal Ben" she is letting him pursue her, PREACH BECCA.
After the massage, Ben says that's his favorite thing in the world, confirming my assumption that Ben's love language is physical touch.
All the girls are ***L I V I D*** that Jubilee already has a rose, and yet spent so much time with Ben tonight.
Amber takes it upon herself to tell Jubilee that she "needs to have a girl chat" so I cannot with Amber. Jubilee says no, GOD BLESS, so Amber says she'll bring the group to her OMG IS THIS REAL??? SNIPE HER, JUBILEE!!!!!!!!!OMG
Girls are now cussing at each other. Ben finds Jubes locking herself in the bathroom, cussing through the door. He consoles her, but she' tells him she doesn't know what's going on and doesn't want to talk about it.
Amber, not knowing Ben is in the bathroom, charges in ready to attack Jubilee with drama and words, hesitates and is awkward, then continues TO BADGER JUBILEE WITH WORDS WHILE SHE JUST SITS THERE CRYING like is GRABBING HER SHOULDERS AT ONE POINT.
This is so unbecoming of Amber. like why. like stop. Ben chimes in and sticks up for Jubilee, and leaves.
AND IF THE NIGHT COULDN'T GET ANY WORSE, LACE ASKS BEN FOR ALONE TIME
"It looks like Lace is reaching the end of her dynamite stick." -Caila. HAHA sry.
Lace is crying before she starts talking. She tells Ben she has a lot of work to do on herself. I think she's about to choose to go home. She quotes her tattoo, "you have to love yourself before you can love someone else."
v deep, i've never heard that 1 b4
She leaves.
So add that to the list of things I did not see coming.
THE ROSE CEREMONY
FIRST ROSE: Lauren H. (thef*ck????????)
THE MIDDLE ROSE GIRLS IN EXACT ORDER: Amanda, Becca, Hayley (twin), Emily (other twin), Rachel, Caila, Jojo (Dallas girl!), Jennifer, Leah
ONE ROSE LEFT, OLIVIA STILL HASN'T BEEN CALLED, IM SWEATING
Olivia.
"Bye Shushana. Nobody knew you." -my boyfriend
Girls who got cut episode 3:
Shushanna
Jami (SHE LOOKS EXACTLY LIKE AMBER AND IT'S HARD)
Jami's advice for people in the dating world: Don't ever expect anything.
thk u jami. inspiring.
Olivia goes into an elaborate speech to the camera how she and Ben are on a ~wave length~ because he squeezed her waist when they hugged and she feels confident with Ben.
Olivia stresses me out.
Preview of the next episode: Olivia, olivia, DRAMA, olivia, olivia, TEARS, olivia, YELLING, olivia, olivia, HAIR, olivia, olivia, olivia.
Other ~*~BaChELoR~*~ Stuff:
and have you liked me on fb yet pls do so here TY