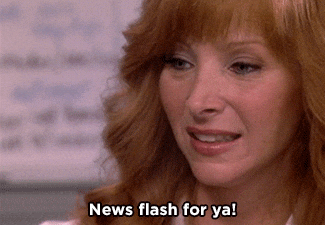 I haven't written a post in this series in over a year, so thank you to everyone who died holdingt
heir breath waiting for a life update.
ONE // I ONLY BLOG WHEN THE STARS, MY HORMONES, OCEAN TIDES, AND MOON PHASES ALL ALIGN
Here are some formulas that equal activity on the IFIF brand channels.
Time + at least 4 hrs sleep + at least one hand to scroll = enough brain space to post on IG (Apr – Jul 2020)
You know, that time I was on maternity leave and spent basically 22 hours a day breastfeeding with one hand, looking at Instagramming with the other, and maybe sleeping the other two hours. When #Hollis911 took off in my Story Highlights, and later, the timeline blog post. By far my most-read blog post. Over 42K views. Am I a famous blogger making six figures a year yet.
Time + enough sleep and creative brain space to actually blog coherent thoughts in one sitting = blog posts and IG activity wow (August 2020 – March 2021)
I blogged about TV shows and spaghetti and other really deep think pieces that keep beautiful minds coming back for more.
Tons of content, like five total posts, maybe. Uncanny how I'm able to dedicate my time to my side hustle passion business while still thriving in corporate and motherhood. How does she do it.
Time + pregnancy hormones + zero brain space or creativity or cares for living in general etc = no blogs or IG posting i died (April 2021 – July 2021)
No blog posts. No Instagram. The brand died with my survival rates.
PTO + Child in Day Care = NOW, ME, BLOGGING, SEPTEMBER 3, 2021
The stars have aligned.
I was on the fence about blogging today, but someone randomly left a really positive comment on a very old Life Update post last night and I was like okay it's a sign I'll do it bye.
TWO // TAKING PTO & WORKING FROM HOME & TAKING MORE PTO
This back to school season is the first time in over a year I've been able to work from home without a parent or baby around. It's really a game changer. Like life-changing. Using your mom brain and your work brain in the same minute throughout the day is no joke. It's hard! It's two versions of yourself all mashed together, forming a new, separate version of you entirely. No separation of work and home physically or mentally.
But listen, I CHOSE this lifestyle and I'm extremely grateful my parents are willing and able to watch Ruby. I'm thankful I can walk out of my room and see Ruby any time I want! But I do think we are all ready for a lil separation, especially Ruby. ya feel.
People have asked me how I feel about putting Ruby in day care.
Is this diatribe resonating w any1.
bc im finna keep going now
I TOOK PTO THIS WEEK FROM WEDNESDAY – FRIDAY AND LABOR DAY IS MONDAY SO THAT'S FOUR BUSINESS DAYS OFF AND SIX CONSECUTIVE DAYS OFF IN A ROW.
Being off work during the week without any plans is an incredible,spiritual, rewarding experience that everyone should do. It's the most refreshed and rejuvenated I have felt IN OVER A YEAR. I repeat, Ruby has been in a part time day care, so I'm truly ***off***.
Even on her days at home this week, I was able to spend quality play time with her. I literally Googled "activities for one year olds" and we played with bowls of rice. That is something I'm too tired for after 5PM week days and something that isn't high enough of a priority on plan-packed weekends!!! Even if we have no plans on the weekends, mama's gotta clean and do laundry or organize something in this messy house!!!!
Having free time without needing to use it to DECOMPRESS or RELAX or COOK OR CLEAN is an insane feeling. I've been so light.
Today I went and ate lunch with my sister and nephew at his elementary school!!! What?!??! That would not have happened if I had worked today. I got a mani/pedi!!!! I got a massage!!!! I ate a cookie in bed at 2pm!!!!!!!! Tonight, we have a RH dinner reservation at 5PM and we're taking Ruby!!!!!!! THIS IS LIVING!!!
TAKE. YOUR. STUPID. PTO*.
*yes, I did have to break my back mon-tues to be able to take this time off and i've had to get online to do a couple 911 things that came up, but I digress
THREE // PREGNANT TALES
BODY IMAGE THOTS
If you follow my pRiVaTe insta you know that I am pregnant. If you've seen me in person, you know it takes me until 38 weeks pregnant to "look pregnant." I'm sitting at 23 weeks now and I do think I look visibly pregnant now. Finally. And no one is allowed to disagree with me.
On the topic of body issues. I've had this conversation in two separate friend groups recently: pregnancy has done wonders for my body image. I now tell people if they want to have a more positive image of their body, they should get pregnant. I am basically the same thing as a life coach or liscensed therapist, any questions?
Why Pregnancy Has Been Amazing For My Body Image
You develop a new sense of gratitude for yourself when you carry and deliver a baby. Any negative thought I have about my body, I remind myself what it did for me and Ruby and think wow that is way better and more important than any imperfection.
You learn to give yourself so much grace for every physical "lacking" whether that's not having energy, being overweight, eating something unhealthy, etc. Self-grace does not come easy, but it does come. Self-grace is survival in prenatal and postpartum land. And then you continue to have self-grace just living life. It's wild.
You don't have time to think about your body lol. U 2 tired. 2 many other things 2 think abt. I can't tell you how many times I've made it out of the door with Lane and Ruby and realized I didn't have make up on, because I only focused on getting Ruby ready. lolhelp! My brain space is limited and all of the things leave little room for body-obsessive thots.
I have two friends with self-diagnosed body dysmorphia and I told them these things.
BODY PILLOW THOTS
Can't help but notice all the guls on insta who rave about the pregnancy pillows. And I'm happy 4 them.
BUT HAS NO ONE ELSE BEEN USING BODY PILLOWS THEIR WHOLE LIVES? I've had a body pillow as long as I can remember. It's a great lifestyle, pregnant or not, you should try it out. Ur welcome.
FOUR // A DALLAS INTERIOR DESIGNER BASICALLY TOLD ME TO TRY SEARS
Not really, like she did not say that at all, but she did say my budget did not meet their minimums. No, it's okay, it's fine, it's great. I'm sure Shein has a designer for me.
My friends say I don't need an interior designer, but they do not understand how much math I've had to do just trying to buy a kitchen table online and calculate how many people I can possibly sit within a limited space. The math of tables to walls. Chair to chair.
And that's just one area. I'm looking to update multiple rooms.
I found a couch I love for a great price at The Dump, but when I measured it out in my living room, IT'S TOO BIG. It's a 7 piece couch and 5 of the pieces would fit, but then I wouldn't have room for accent chairs, WHICH I REALLY WANT.
Space between couch and wall, between couch and coffee table, couch and chair, not breaking any rug-size rules, or flushing furniture to wall faux pas.
YALL, INTERIOR DESIGN IS A WORLD WAR II ENIGMA MACHINE AND NO ONE CAN TELL ME OTHERWISE.
But mostly I just need someone to tell me exactly what to buy. I have analysis paralysis. I cannot make a decision. This is why I can't be the CEO of the company I work at, leaders are decisive, and I physically cannot decide on a couch.
Can someone find affordable chinoiserie panels and measure my dining room and hang them for me.
Can someone emulate my exact style and just take my credit card and order and arrange it all while I close my eyes.
Can someone find chippendale natural wood rattan dining chairs that don't cost $500 a piece, I need six for the kitchen.
Can someone pick out a zellige backsplash for me, my current backsplash looks like a 2014 apartment at the village, I need a color to warm up all the white, THAT'S ALL.
that's all.
I have one more designer I want to reach out to, but if that doesn't work out, I am dead siriusly considering Modsy, Havenly, or Decorist, one of those online interior designers. Apparently very affordable. SOMETHING WITHIN MY BUDGET, HOPEFULLY.
FIVE // THINGS I'M DOING
READING:
It All Comes Back to You by Beth Duke. I started this in June and did not make a ton of progress over the summer (WAS VERY BUSY, I TRAVELED LIKE EVERY WEEKEND AND ALSO MOVED HOUSES OK). But my brain was craving a wholesome fiction book. I had binge-read three crime/suspense books earlier in the year and I've been having to do a brain cleanse since then. I read Tales of Beedle Bard and started (didn't finish!) Chronicles of Narnia lol.
Finding Peace plan on the bible app. It's good. Just needed something easy and daily ya feel.
Finding I Am by Lysa TerKeurst. THIS STUDY IS SO GOOD. If your small group needs a group study, THIS IS IT. I'm almost never passionate about group bible studies lol? But this one has been as educational as it's been inspiring.
WATCHING
Gossip Girl. THE NEW GG ON HBO!!!!!! I've been having a hard time, y'all, would love your thoughts. The biggest problem with new GG is it's not the old GG. The second biggest problem is it's trying too hard to be serious/woke/dramatic and not cheesy/fun enough. It's hard to articulate. I think it has potential but I just wish it was hosted on CW with the original cast and literally that's all I ask for.
White Lotus. We finished it. Amazing. I recommend it to all my cis white married friends lol.
The Chosen. Trying very hard to get into this low-budget Jesus show. It's really slow.
ALWAYS NEEDING SHOW RECS!!!!!!!! We are literally about to restart Mad Men.
LISTENING:
Donda. I just started yesteray and not finished yet but I do want to say if I hit you with a WYD you better not hit me with a HEY. OK, you can now cancel me for listening to Kanye.
Happier Than Ever. The bridge in the title track, can we all just take a minute. NDA, also a standout. I am not a music reviewer, those are my only thoughts so far. I am just happy when Billie is happy.
EATING
Here is where I would insert really delicious, healthy recipes I make for my family, but in reality, Lane does all the cooking and I mostly just want frozen lasagna and green olives these days. 23 wks preg.
i am now leaving the house to go pick up ruby TY 4 reading bye!!!!!!!!!!!!!!!!!!!!